This was technically the 2nd annual 4th of July paddle up the river to watch the downtown fireworks. We had a great turnout this year with 8 boats carrying 11 people. The weather was perfect, couldn't have asked for a better night. We put in at the Genesee Waterways Center a little after 8pm, and made it down to the Freddi-Sue bridge by about 9:20. A couple of big boat wakes had one of the canoes taking on water, but they stopped at a dock to get dry and continue on. Otherwise the paddle in was great! Once we got there we tied up to a dock and rafted off, but soon decided we liked floating out in the middle of the river better. The view was great and the fireworks were awesome! Many people on shore wanted to know how far we had paddled and how long it took, people seemed very surprised to see a bunch of kayaks and canoes out in the river at night. Very cool! After the fireworks we decided to let most of the power boat traffic clear out first to avoid the wakes, but it didn't help much. With concrete walls on both sides of the river the waves have nowhere to go. This makes for an interesting paddle back to say the least, you really have to pay attention!
Overall it was a great paddle, and I think we'll have an even larger group next year. Thanks to all for coming! Here's some pics:
Put in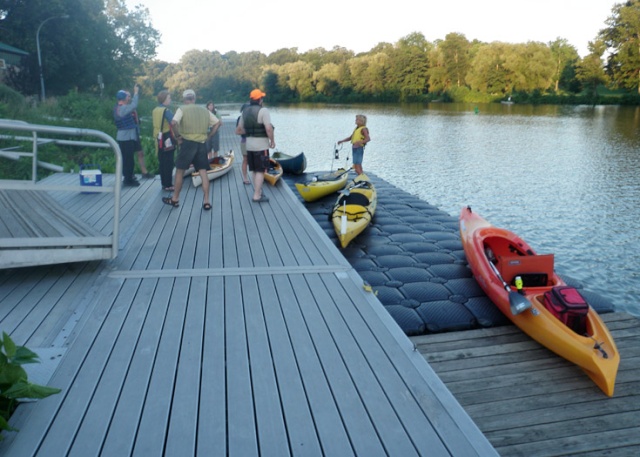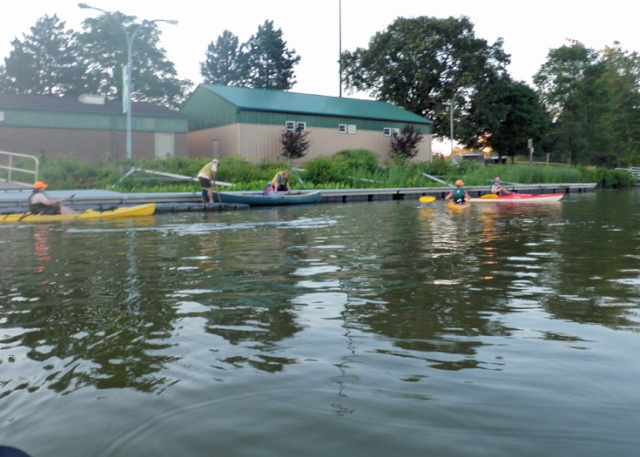 Under way: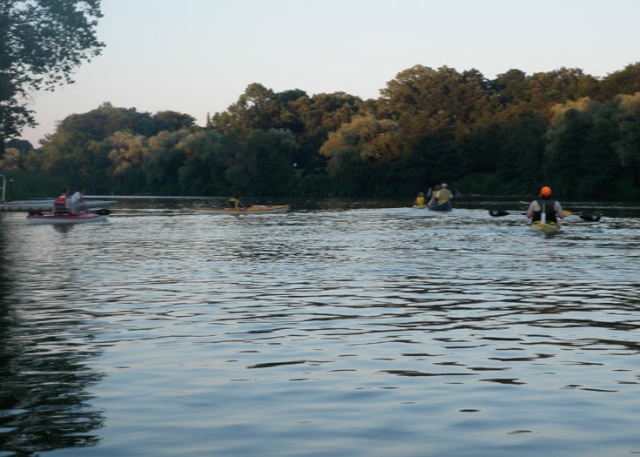 Skyline: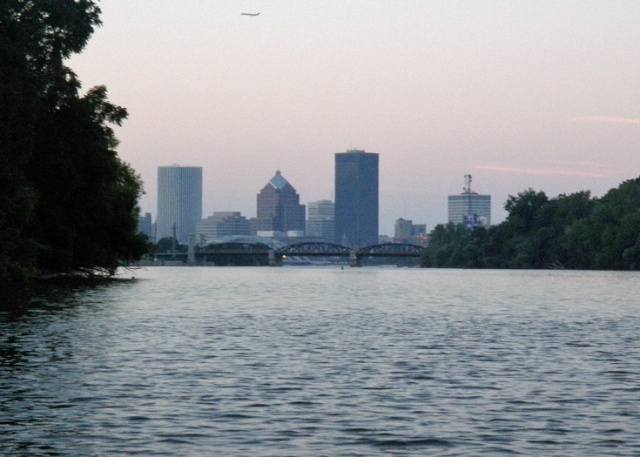 This was very hard to get a good picutre of, but this is an actual fuel burning lantern mounted as kayak light! Tom Sawyer anyone?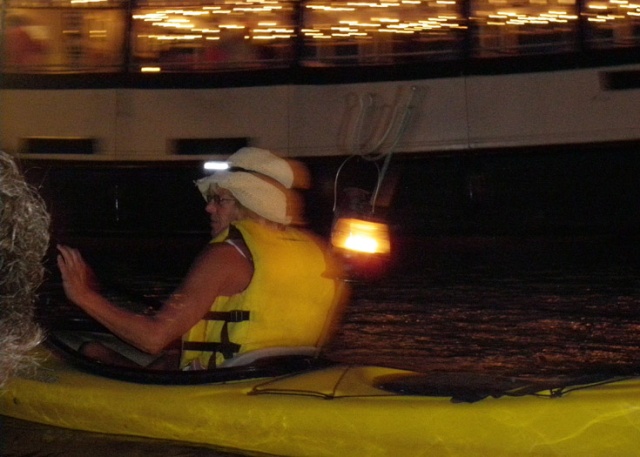 My camera has a fireworks setting which I'm obviously still learning to use, but here's what I got: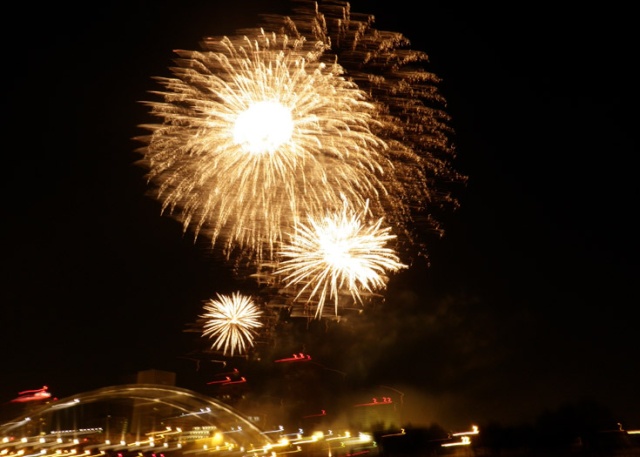 Gettin set for the paddle back: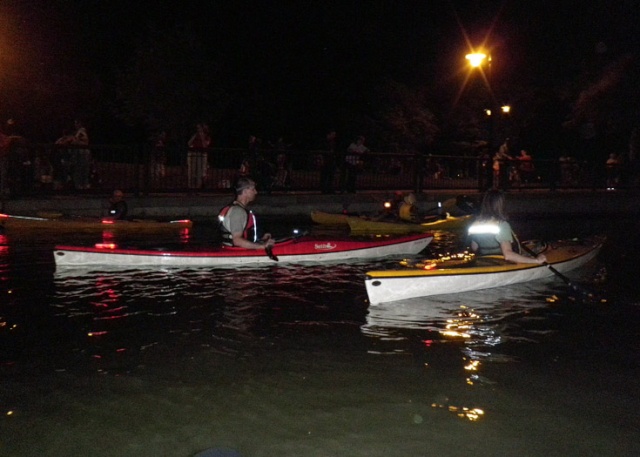 Thanks again to everyone who came, hope to see you on the water soon!